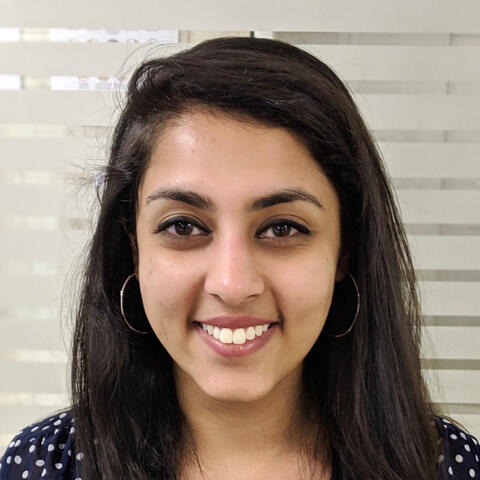 Damini Satija
Hi, I'm a public policy professional working on data and AI ethics with a background in privacy, digital rights and tech equity.
I am currently a Senior Policy Advisor at the Centre for Data Ethics & Innovation, an independent expert committee in the UK government working on the ethical challenges in data-driven technologies.  I am also the UK expert at the Council of Europe's Ad hoc Committee on Artificial Intelligence and a Peer Reviewer at the UK's National Research Centre on Privacy, Harm Reduction and Adversarial Influence Online.

I have a Masters in Public Administration from Columbia University's School of International and Public Affairs. In 2018, I was a Google Public Policy Fellow at Engine Advocacy in Washington D.C., working on tech policy issues affecting entrepreneurs in the U.S. including net neutrality, encryption laws, copyright and content moderation. I was also a Global Policy Fellow at the Institute for Technology & Society in Rio de Janeiro, where I researched the implications of assigning property rights to personal data (often called 'data ownership') and have presented this work at a multiple conferences (see below).

I started out my career in the Bay Area, working in tech & international development where I saw first-hand government's increasing use of personal and non-personal data to make policy decisions and the pervasive use of online targetted advertising. I believed there was an urgent need to understand and anticipate the ethical implications of this and I pivoted my career to policy and regulation.

I love speaking to others working in this field! Please get in touch if you'd like to chat.
Public Writing/Contributions
"The EU is Coming for Your Memes", Columbia Public Policy Review, reviewed by Cory Doctorow, December 2018
"Section 230 Protects All Voices Online, Even Conservative Ones", Engine Advocacy, August 2018
"The US Needs More Foreign Entrepreneurs, Not Fewer", Engine Advocacy, June 2018
"Article 13 Threatens Internet Platforms Around the World", Engine Advocacy, June 2018

Fellowships
Google Public Policy Fellow at Engine Advocacy, 2018
Global Policy Fellow at Instituto de Tecnologia e Sociedade/Institute of Technology and Society, Brazil

Conferences and Presentations
Independent Research: "Reclaiming Data Autonomy in an Age of Digital Platforms: Why data 'ownership' is a myth." Presented at;
Data Justice Conference, Cardiff University, May 2021Bread & Net, Beirut, November 2019ITS International School of Law and Technology, Rio de Janeiro and São Paulo, July 2019
Moderator/Facilitator;
"Designing for marginalised and forgotten communities," Response-ability Summit 2021 (moderator)upcoming "Bias in algorithmic decision-making: perspectives and approaches," RightsCon 2021 (lead facilitator)